Take the Swing Match Challenge
Faster Ball SpeedAverage ball speed: +3.30 mph
Longer DistanceAverage carry distance: +5.60 yds
More AccuracyAverage distance from centerline: 1.30 yds closer (15% more accurate)
See the results for yourself!
Shop NOW
what is swing match weighting?
Swing Match Weighting is the first iron technology to truly
fit your irons to your natural swing.
Clubface is king. SMS weighting gives golfers the ability to control their clubface throughout their swing to create the most efficient impact for them.
By moving the heaviest weight on the iron to its optimal position, you'll get total face control for:
Increased distance
Dialed-in accuracy
Ultimate iron performance
SHOP NOW
GREATER DISTANCE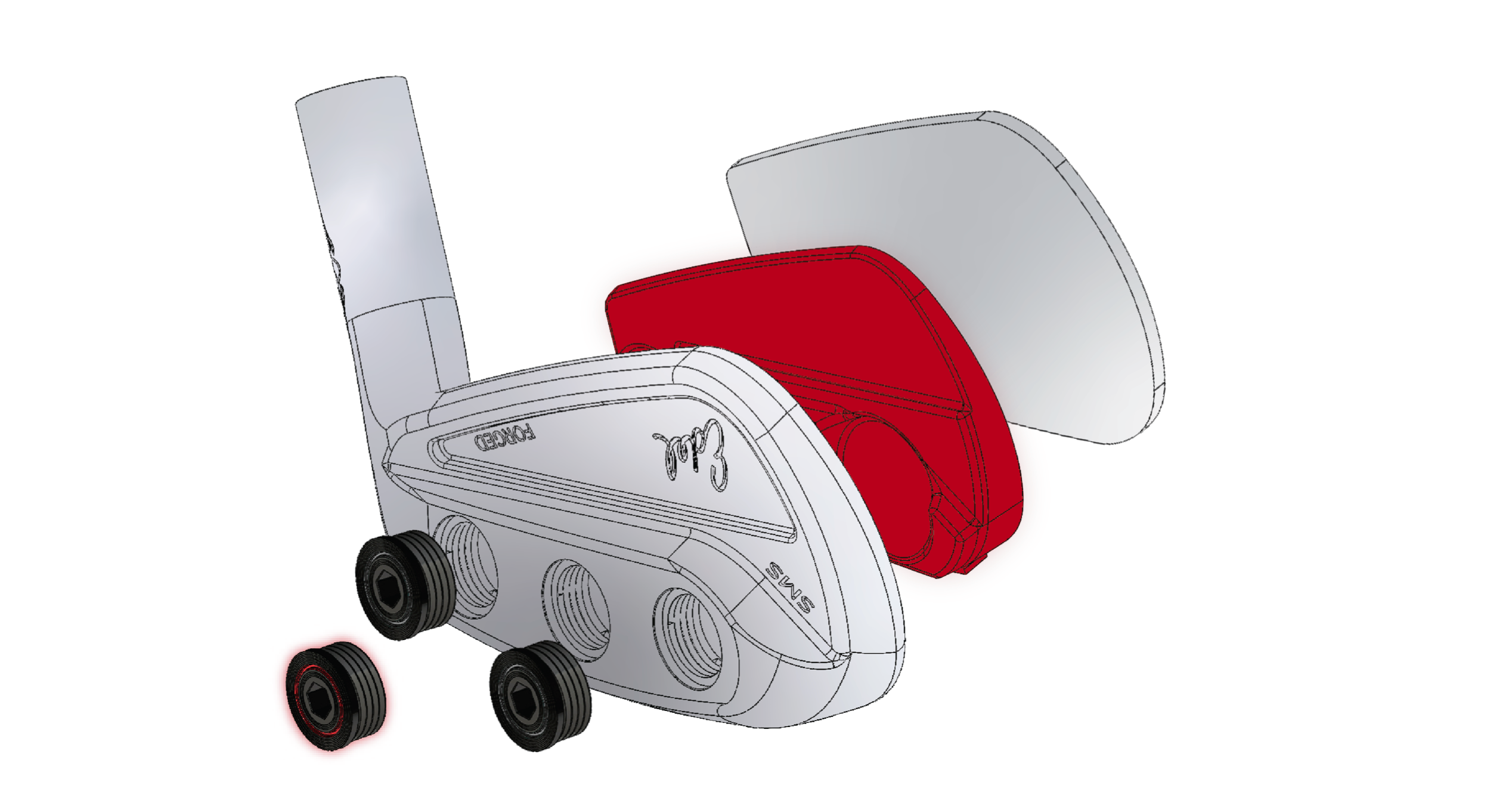 Plasma welded maraging steel face cup for even more speed across the face
The best-feeling players distance iron ever? Using a proprietary urethane foam fill, we're able to dampen vibration and provide better feel and sound
Forged hollow body construction to unlock adjustability and distance
GET MORE DISTANCE
UNMATCHED accuracy
Imagine having total control of your face angle by matching the SMS weights to your swing and unlocking the most accurate iron you've ever hit.

Did you know?
When a 6-iron face is open or closed two degrees at impact, your ball will be 10 yards offline.
DIAL IT IN
The history of weighting in club building
Persimmon Wood
Weight Porting
Lead Tape
SLS Irons
SMS Irons
Persimmon Wood
Internal and external screws and plates were used to get the club to weight.
Weight Porting
Weight porting has been around for hundreds of years. Club builders drill out mass to fit the club to the golfer.
Lead Tape
Lead tape has been added to golf clubs to increase overall mass and also has been added to certain locations on the club for fitting purposes.
SLS Irons
A singular weight has been used to swing weight clubs and dial in trajectory.
SMS Irons
Edel's SMS Irons utilize Swing Match Weighting for total face control and ultimate iron performance.